9 rue du Pré-Bouvier
CH-1242 Satigny
Geneva
Phone +41 22 309 20 00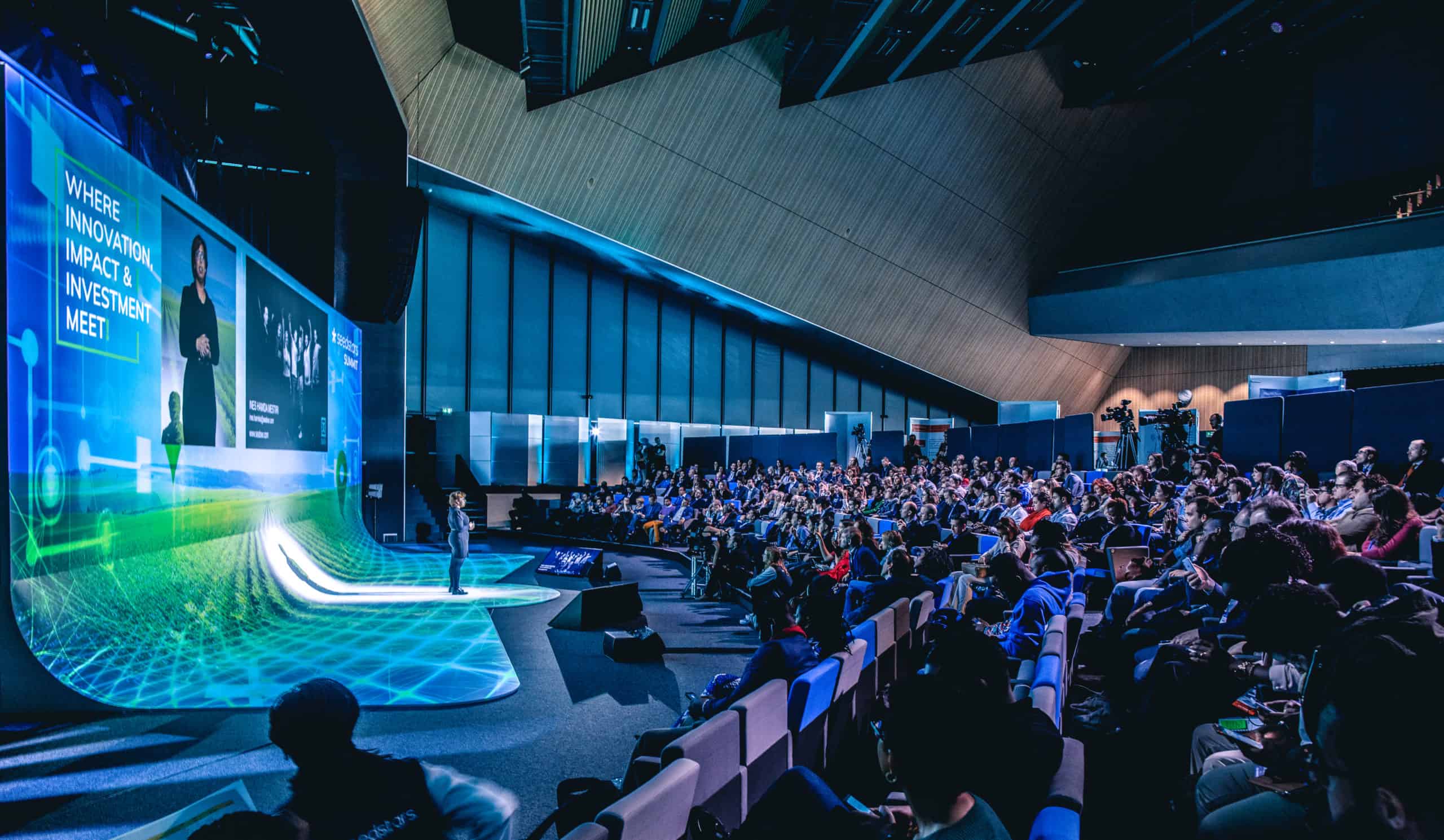 An event audiovisual experience company born in Switzerland, Dorier Group has been adding an emotional dimension into the world of corporate and institutional events for more than 40 years. A major player in the event industry, we're bringing technical expertise to conferences, congresses, gala dinners, product launches, fashion shows, and any other events where clients need to communicate a message to an audience with deep impact.
Don't get your message fall into a blackhole
The event landscape has changed, and expectations are growing. Today, the success of an event can no longer rely solely on the quality of a speaker nor his/her presentation. Your audience is hungry for immersive experiences and you need to make them feel to be remembered.
Want to leave a mark in your industry?
Visual storytellers and experience stagers, we manipulate technology and translate your objectives into a technical concept that sharpens your message and creates an experience for your audience. Light-years away from a mere AV supplier, we bring real added value in the balance through a deep understanding of your industry, which enables us to evaluate and anticipate your needs. When you work with Dorier, you're surrounded by technical experts who harness the power of sight and sound and who are not afraid of paving new trails in finding innovative ways of communicating through technology. Always on the hunt for new ideas, we believe that the status quo only exists to be challenged.
A single channel for all your needs
Think of Dorier Group as a constellation made of an intricate force here to provide you with all your audiovisual and technical needs. Through one partner, you get access to a multitude of in-house expertise specifically designed for the event industry, so you don't have to engage with multiple vendors and overload the communication process. From spatial concept & scenography, stage design, projection & LED wall, lighting design, sound systems, video mapping, immersive technologies, PPT design, video production, webcast, hybrid events, audiovisual consulting, and exhibition stands to fixed installations – we draw on our team of event architects, designers and technical experts to craft the audiovisual environment that will better reach an audience exposed to ever-more spectacular productions.
Anywhere is possible
In addition to our offices in Switzerland, Asia and Latin America, we have reinforced our international presence through strategic alliances with 100+ qualified audiovisual companies spread over 80 countries.
This unique positioning has helped us acquire extensive local market knowledge and gain a deep understanding of cultural challenges; allowing us to adjust and capitalize on our local partners' working practices to further our clients' best interests, and guarantee the seamless delivery of their events in every corner of the world.