The third edition of the Forum of Mayors will provide an opportunity for mayors and vice mayors in the UN Economic Commission for Europe (UNECE) region to share their strategic plans, actions, and joint initiatives for addressing regional and global challenges, promoting human-centered solutions, and supporting the implementation of the 2030 Agenda for Sustainable Development.
The Forum will give the chance to mayors and vice mayors to share their success stories and challenges contributing to the achievement of multi-level and multi-governance coherence and complementary. The meeting will be held before the before the 84th Session of the UNECE Committee on Urban Development, Housing, and Land Management, and mayors and vice mayors attending the Forum will have the opportunity to give recommendations to the Committee and to agree on and adopt their own Declarations.
Alongside the Forum, an "interregional segment" session will see the participation of mayors and vice mayors from all over the world. This special session will be organized with the contribution of the Economic and Social Commission for Asia and the Pacific (ESCAP); the Economic Commission for Latin America and the Caribbean (ECLAC); the Economic Commission for Africa (UNECA); and the Economic and Social Commission for Western Asia (ESCWA).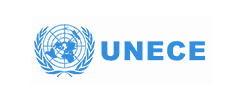 2 October 2023 — 3 October 2023
Palais des Nations Geneva