BASEL
The pocket-size metropolis

Basel Tourism
Convention Bureau Basel
Aeschenvorstadt 36
CH-4010 Basel
Phone +41 61 268 68 10
Conferences in Basel
Basel combines great accessibility with an excellent meeting infrastructure – and all this at the heart of Europe.
The city's business clusters
The Basel region is a global leader in the life sciences sector. Aside from Novartis and Roche (two of the top five pharmaceuticalcompanies in the world), more than 700 life sciences companies are based in the region. That said, one must admit that this success was not obtained overnight. The region owes its attractiveness to its location in the heart of Europe. Basel is situated in the centre of the idyllic border triangle Switzerland, Germany and France on both banks of the Rhine, and the river granted the city's access to transport routes and the open sea – nowadays complemented by the main European rail and road transit routes and EuroAirport Basel-Mulhouse-Freiburg.
University research is top-of-the-line
In addition to the University of Basel, the oldest university in Switzerland founded in 1460, the Basel area is home to institutions such as the Biozentrum, the Friedrich Miescher Institute for Biomedical Research, the University of Applied Sciences and Arts Northwestern Switzerland, the University Hospital, the Department of Biosystems Science and Engineering of the prestigious ETH Zurich and numerous science, technology and business parks.
Meet in Basel
Successful science and business destinations attract prestigious conferences if the general conditions meet the state-of-the-art expectations of the meeting planners. In this regard, Basel will surprise you: its central location, first-class transport connections and infrastructure as well as the compactness of the city make Basel one of the most important exhibition and congress cities in Europe. All this, combined with a huge range of leisure activities, attracts hundreds of thousands of delegates and visitors every year to Art Basel, the world's most important fair for contemporary and modern art, and various national or international congresses.
Accessibility
Thanks to its central location in Europe, the city is easily accessible by train from many European countries. Basel is integrated in the European high-speed train network and for example served by the French TGV and the German ICE. This brings the travel time down to 3 hours from Paris, 2 hours 45 minutes from Frankfurt and 4 hours from Milan. Furthermore EuroAirport links Basel with all major European cities, and Zurich Airport with its many intercontinental connections can be reached in approx. 75 minutes by train.
Free use of public transport
Every guest staying overnight in Baselreceives a personal guest card, handed out upon check-in. The attractive features of the BaselCard include free use of public transport, free surfing on the guest WiFi plus a 50% discount on admission to Basel's museums, Basel Zoo, Theater Basel and  much more. With a BaselCard, guests can also rent an e-bike for CHF 20 a day.
Congress Center Basel
An advantage for meeting planners and conference delegates is the fact that everything in Basel is right on their doorstep. The city centre can be reached in only 20 minutes from EuroAirport and all major meeting hotels are within walking distance from the Old Town. Even the Congress Center Basel, Switzerland's biggest congress centre by surface area, is located in the city centre. It offers 25 meeting rooms for up to 5000 delegates, and there are 1000 hotel rooms in different categories nearby.
In total Basel and its surroundings offer approx. 9600 guest rooms (AirBnB homes included).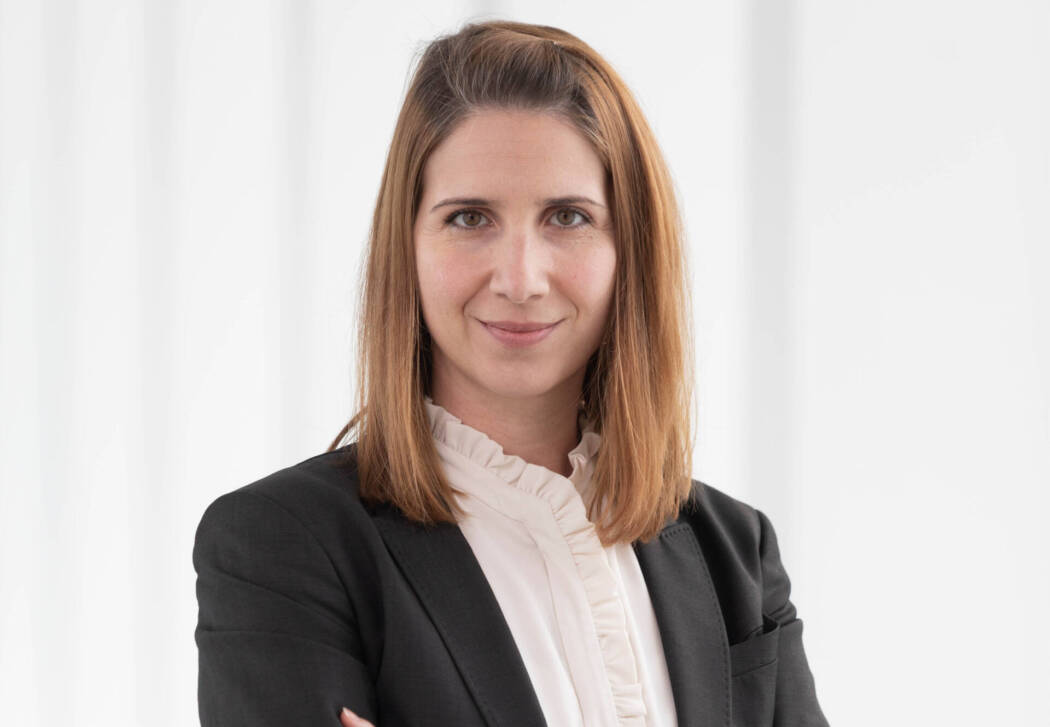 Swiss but different – This is Basel
Letizia Elia
Director of Basel Tourism

Basel is known for its vibrant cultural scene with almost 40 museums, its architectural highlights and its traditional events such as the Basel Autumn Fair. What makes Basel stand out as a meeting and conference city?
Letizia Elia: Basel definitely stands out with its special location in the heart of Europe. The three railway stations offer excellent connections within Switzerland and other European cities, and the EuroAirport Basel is only 15 minutes away from the city centre. The location in the border triangle of Switzerland, Germany and France also provides an opportunity for visitors to combine a business event with excursions to Central Switzerland or the nearby Black Forest and Alsace. Furthermore, Basel and its Old Town are compact and easy to explore on foot. You will find everything within just a short distance in the city centre. Therefore, Basel is also known as a conference city with everything in easy reach.
Why is Basel a good venue for events?
Letizia Elia: The city is an accomplished host for a wide variety of events – and has been since the Council of Basel in the 15th century and the first Basler Herbstmesse (autumn fair) over 550 years ago. Due to the fact that the exhibition grounds are situated right in the centre, the events often involve the city and participants can enjoy everything Basel has to offer.
How is Basel becoming more sustainable and what are the venues doing?
Letizia Elia: The government of the Canton of Basel-City has already been pursuing a progressive sustainability policy for many years, which promotes sustainable development in Basel's businesses as well as sustainable events. For example, since 2009, 100% of the electricity produced by the energy supplier IWB (Industrielle Werke Basel) has come from renewable sources, and with its goal to achieve net zero carbon emissions by 2037, the Canton of Basel-City is a pioneer throughout Switzerland. The sustainable development of the city is very important to me personally..
With the aim of positioning Basel as a sustainable destination, Basel Tourism supports the city's tourism businesses in making their processes more sustainable. Some service providers have already implemented a distinct sustainability strategy in their operations and, for example, offset the CO2 emissions of meetings held at their premises.

Basel is a strong business location with innovative start-ups and established multinationals. How do these shape the MICE industry in Basel?
Letizia Elia: In addition to the world-renowned multinationals, Basel also has a university as well as prestigious research institutions with motivated and committed scientists who bring conferences and meet- ings in their field of expertise to Basel.
As a result, the city hosts an above-average number of conferences in strong industrial clusters such as life sciences, medtech and informa- tion/communication technology. In addition, the canton provides fi- nancial support for conferences in these areas in order to continue to position Basel as a leading life-sciences location and to make it better known worldwide. We are pleased that a number of major events such as DIA Europe, the Conference of the International Society of Travel Medicine (CISTM) or the International Symposium on ALS/MND will be held in Basel in 2023. We would like to increase the number of such major conferences in Basel in the coming years and win the bid for more European congresses.
Why is Basel "Swiss but different"?
Letizia Elia: With our current campaign "Swiss but different. This is Basel", we are emphasising that Basel does not conform to stereotypical ideas. Basel offers exciting contrasts that you have to discover for yourself. Here, lively traditions meet innovation, world-famous muse- ums exist alongside a young and dynamic art scene, and a well-pre- served Old Town complements modern architecture. Basel surprises its guests because here they experience Switzerland without the typical Swiss cliché.
What is the latest news from Basel?
Letizia Elia: In June 2022, the Basel Marriott Hotel (formerly Swissôtel Le Plaza) at Messeplatz was reopened after extensive renovation. In addition to direct access to the Congress Center Basel, it offers a total of nine meeting rooms and 239 modern hotel rooms. In the last few years, Basel has also seen some openings of exciting venues. For example, the Stadtcasino Basel is now restored to its full splendour after a four-year renovation period by Herzog & de Meuron.
And in April 2022, the Novartis Pavillon in the park of the Novartis Campus was opened as a modern meeting centre with an event space and the permanent exhibition "Wonders of Medicine".