The Circle Convention Center
The Circle 27
8058 Zurich Airport, Switzerland
Phone +41 44 592 4400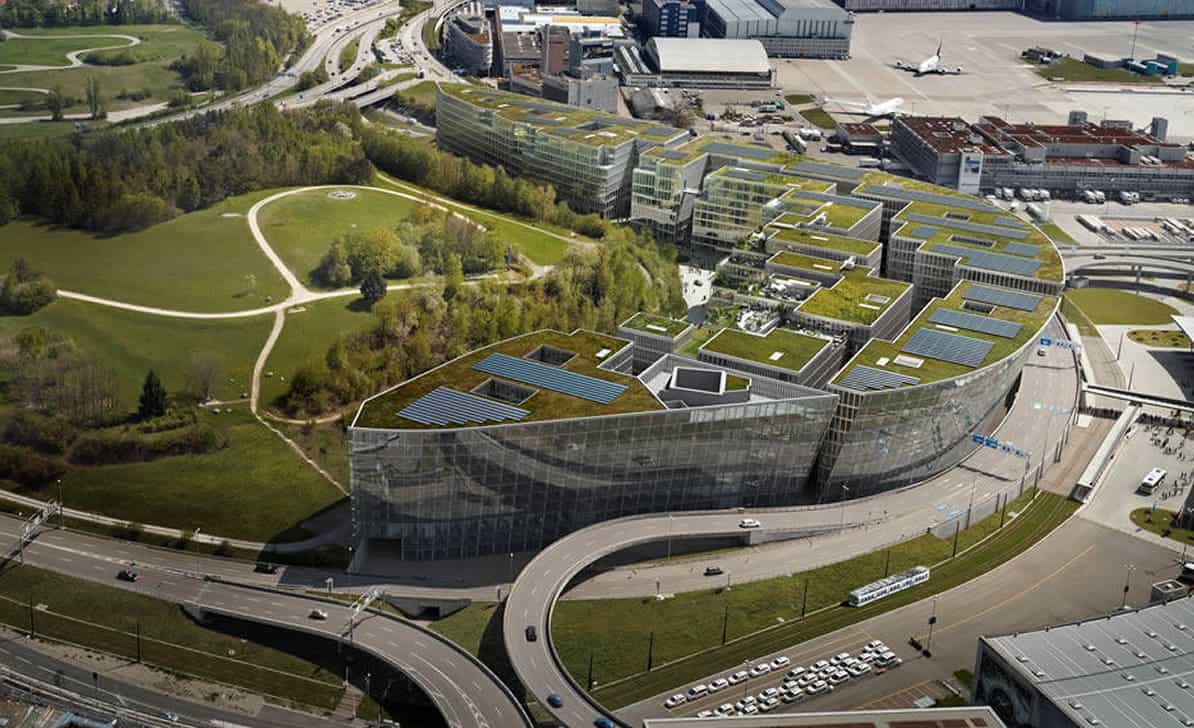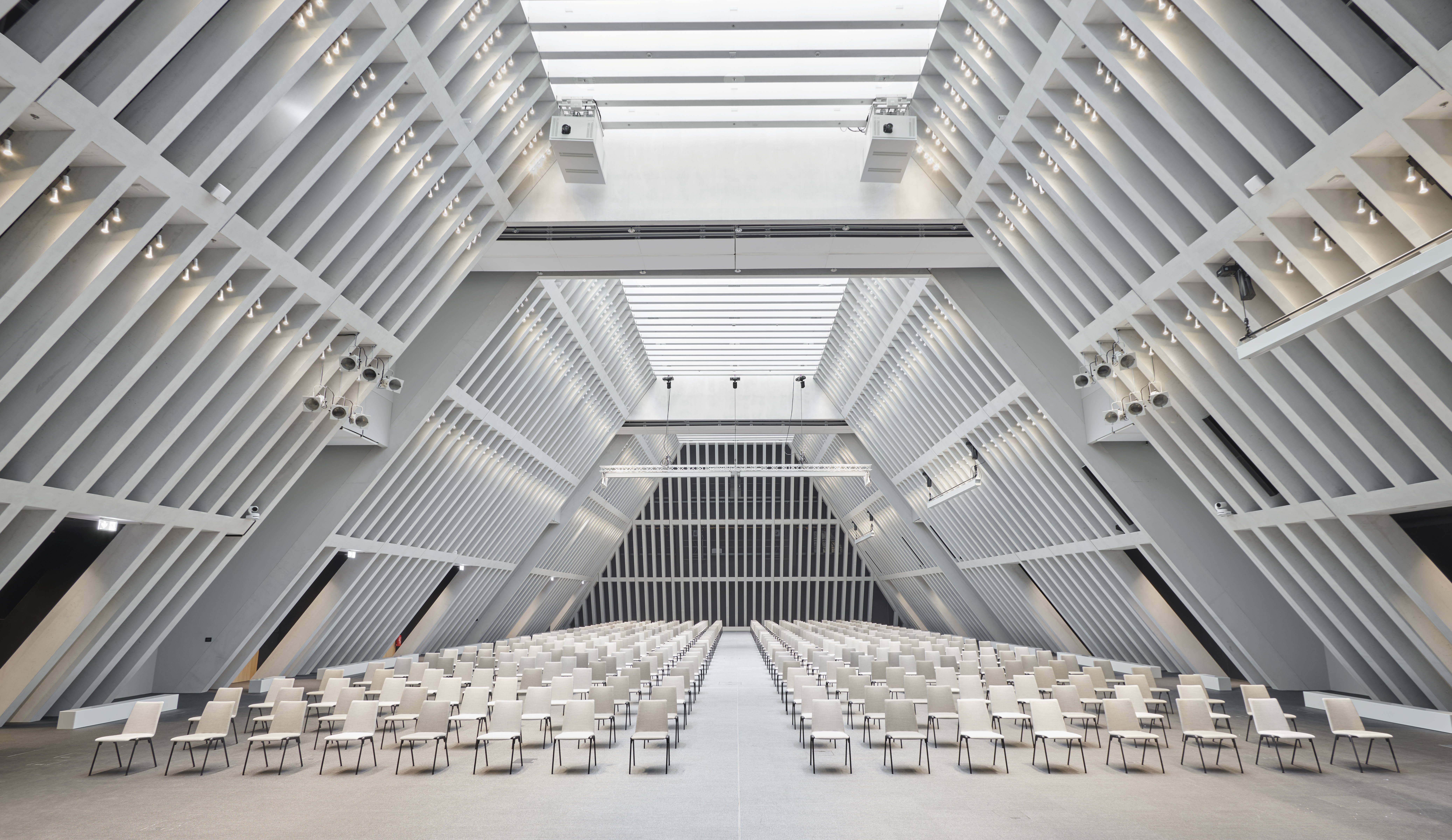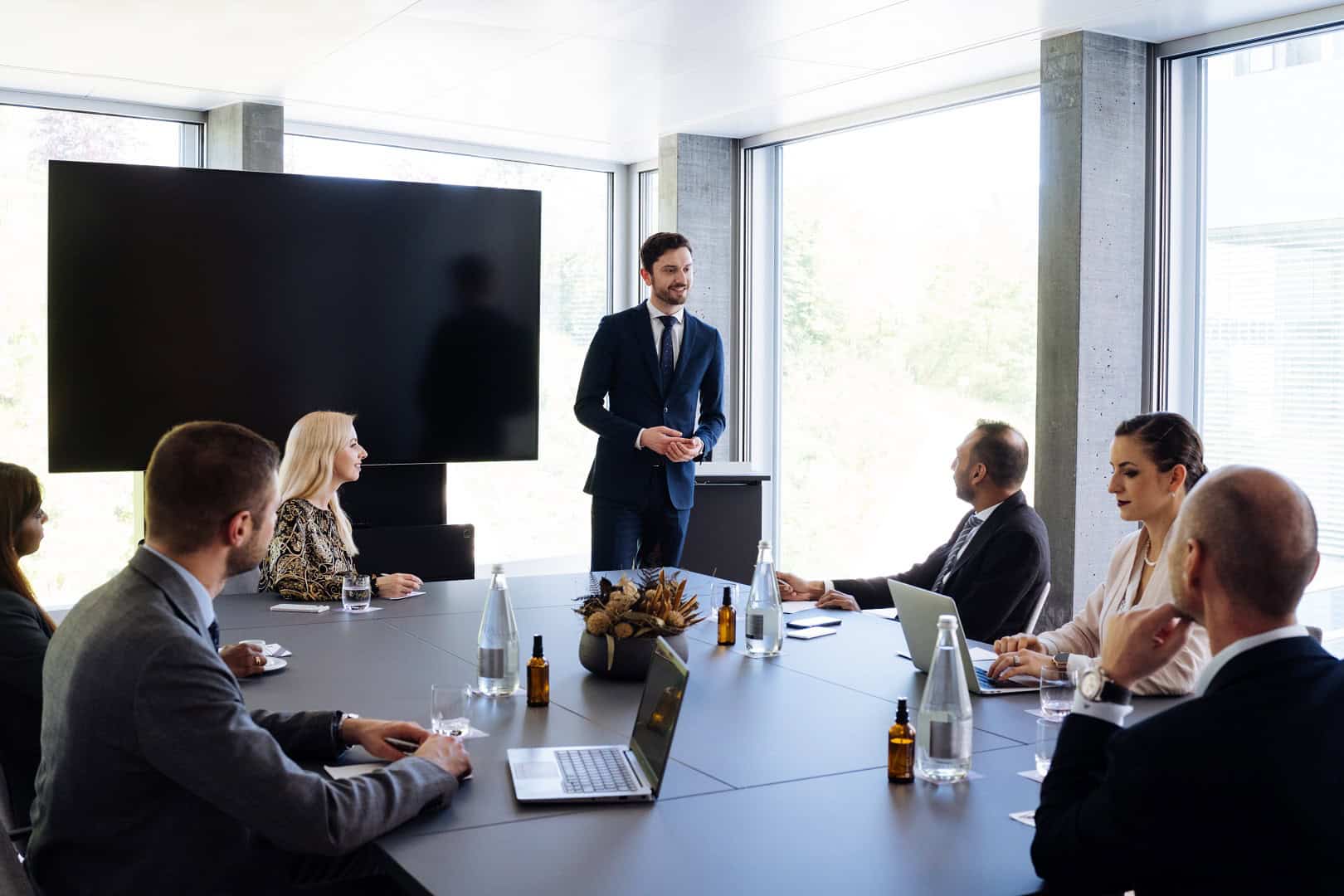 Unforgettable experiences at an inspiring place where lively encounters give rise to new ideas. The Circle Convention Center and Hyatt Regency Zurich Airport The Circle & Hyatt Place Zurich Airport The Circle offer guests a truly unique hospitality experience. Located at the heart of Zurich's new business hub, these two properties and Convention Center offer guests an unrivaled experience of sustainability, connectivity, nature, stateof-the-art technology, exceptional food, and service.
The Circle was designed by Japanese architect Riken Yamamoto, who was inspired by the idea of a city within a city, creating a new urban space.
A Green Touch
The Circle Convention Center and Hyatt Regency and Hyatt Place Zurich Airport The Circle have integrated sustainable practices into their design, construction, and operation. The Circle has been awarded LEED Platinum certification, ensuring energy efficiency, water conservation, and the use of sustainable materials. Both Hyatt hotels have implemented green initiatives, such as reducing energy consumption, recycling, fair trade, and promoting local sourcing. They set an example by showcasing how sustainability can be achieved without sacrificing comfort or luxury.
Getting there
Connectivity is key feature. Strategically situated at the airport, train station, and motorway, guests can easily arrive from anywhere in Switzerland or abroad. What's more, Hyatt Regency is directly connected to The Convention Center, while Hyatt Place is within walking distance, creating a seamless experience that allows guests to attend meetings or events and then retire to their rooms without any hassle.
The Convention Center – Bring back the 'WOW' to your event!
The Convention Center at The Circle is home to one of the country's largest event location. It boasts 17 meeting rooms and a large convention hall, that can accommodate up to 1,500 people, making it an ideal venue for conferences, seminars, and exhibitions. Delivering over 2,800 sqm of state-of-theart function space, the Convention Center is versatile for congresses, meetings & events, gala dinners, fairs, and product launches. The Circle is a prime destination for local and global guests, as well as companies and congress organizers seeking a well connected European location for significant events. This makes it ideal for companies hosting domestic and international guests.
Despite its proximity to urban areas, The Circle is surrounded by nature. The Convention Center features floor to ceiling views in all meeting spaces, providing guests with a relaxing and refreshing environment. Together with Hyatt Hotels, the venues are adjacent to a 80,000 sqm beautiful park, where guests can take a break from their busy schedules and enjoy the natural scenery. Capacity:
A Convention Hall that can host up to 1,500 guests in theatre style. The high ceilings and spacious interior give a sense of openness and airiness, which can be both calming and inspiring.
17 meeting rooms which all have an abundance of natural daylight from either park view or airport view side.
There are 555 guest rooms available at$ both Hyatt Regency Zurich Airport and Hyatt Place Zurich Airport The Circle, all located within walking distance to the Convention Center. These rooms are designed to provide you with an inspirational and relaxing stay.
The Hotels Hyatt Regency Zurich Airport The Circle is the first hotel under the Hyatt Regency Club brand in Switzerland. It boasts 255 spacious and luxurious guest rooms, including 18 suites, an Ambassador Suite, and a Presidential Suite with a terrace overlooking the park. The Regency Club at the Hyatt Regency Zurich Airport The Circle provides exclusive access to a private lounge, while the hotel's fitness amenities include a 24-hour gym with stateof-the-art equipment and a sauna and steam room for relaxation.
The hotel features a range of culinary experiences that meet various needs and preferences and focus on sustainability, using mostly local products. Guests can discover Middle Eastern flavors in a contemporary setting with an open kitchen at Restaurant Babel. Bar Iris is a social hub at the hotel with views overlooking the main square of The Circle and offers Swiss inspired dishes and signature drinks. The 24/7 take-away, Zum Mitnäh, offers refreshments and an extensive selection of gourmet sandwiches and healthy snack options, as well as freshly brewed coffee.
The Hyatt Place Zurich Airport The Circle the first Hyatt Place hotel in Switzerland features it's brand's intuitive design where guests find uncomplicated experiences in a casual atmosphere. It has 300 guest rooms, designed with the multi-tasking traveler in mind. The rooms are spacious, comfortable and are furnished with locally sourced and sustainable products, reflecting the hotel's commitment to eco-friendliness. Guests can also stay productive by making use of the business area, or seek inspiration in the Dada Lounge. Afterwards, unwind in the park and enjoy the tranquil surroundings. For fitness enthusiasts, the hotel's 24/7 gym is available, offering a very seamless transition between work and free time.
The ZOOM Restaurant offers all-day dining and take-out options, serving responsibly sourced, regionally inspired dishes, as well as international classics and Zurich specialties. The ZOOM Bar serves coffees, beers, wines, and cocktails, along with snacks that are available all day long. The hotel features a 24/7 Gallery Market, offering a range of local snacks, meals, and beverages.
The Circle Convention Center and Hyatt Regency & Hyatt Place Zurich Airport take a tailor-made approach to hospitality, recognizing that each guest and group have unique needs and preferences. Whether it's a business meeting, a conference, or a leisure stay, The Circle offers a range of facilities and services that can be customized to meet the requirements of every guest. The hotels provide a refined environment that is both elegant and functional, ensuring that guests feel comfortable and relaxed.