Radisson Blu Hotel Reussen, Andermatt
Bärengasse 1
CH-6490 Andermatt
Phone +41 41 888 11 11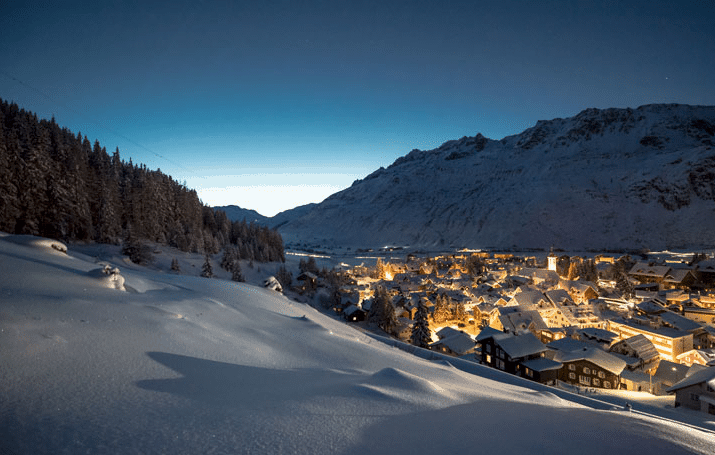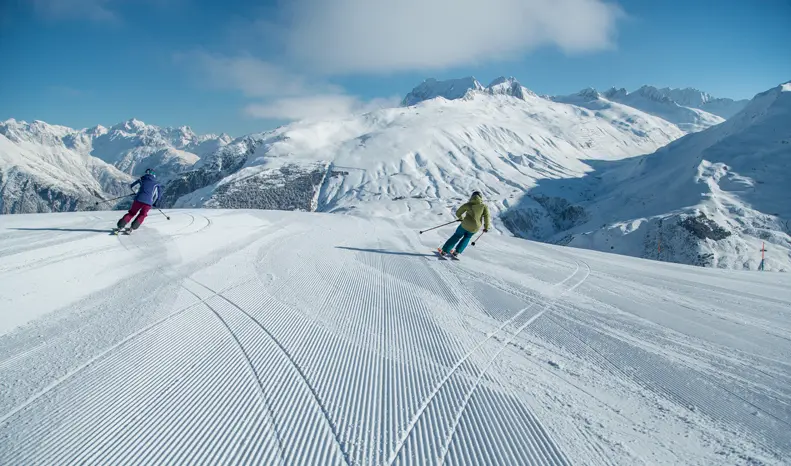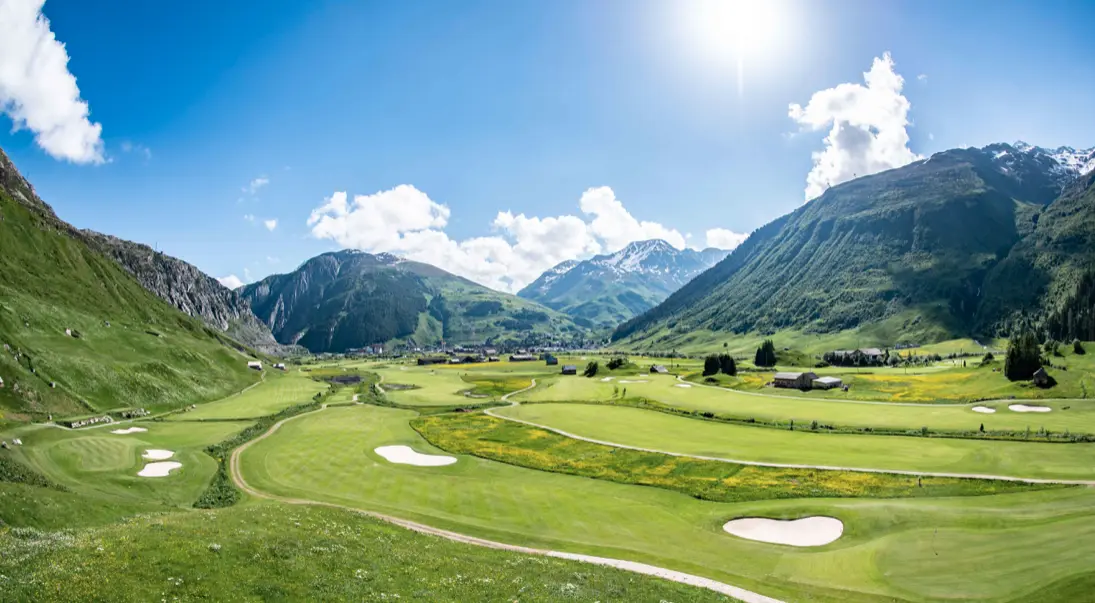 Swiss Chalet meets Scandinavian Design
Nestling among the majestic mountains, in perfect seclusion, and yet within easy reach of major cities and airports: that's Andermatt. At over 1,400 metres above sea level, this picturesque village is the perfect desti nation for the demanding traveller, both in summer and winter. And now there is the ideal place to start exploring its wonderful alpine surroundings. The Radisson Blu Hotel Reussen, the highest Radisson Hotel worldwide.
Designed as a contemporary interpretation of the Swiss chalet, this casual four-star hotel invites you with its comfortable Scandinavian atmosphere accentuated by local materials, natural wood floors and softhued furnishings. At the same time, it offers you all modern amenities – whether for relaxation, wellness, sport or business. Whatever your preferences or needs may be, you will feel at home here the moment you arrive.
Andermatt – The ideal destination
What makes Andermatt so appealing? The charming community at the heart of the Urseren, the high valley of the Gotthard massif, has always been a place where people from all countries and cultures come together. Andermatt connects several regions of Switzerland, with passes leading to Ticino, Valais and Grisons. It goes without saying that hospitality is deeply ingrained in the local population. Already the early mule tracks for trading North to South had their stop-over in Andermatt.
Then there is nature. The Andermatt area – birthplace of the rivers Rhine, Reuss, Ticino and Rhône – is a feast for the eyes: snowcapped peaks, crystal-clear lakes, sheer cliffs, alpine meadows. Add to that plenty of snow in winter and 1,829 hours of sunshine throughout the year, and you have everything that a perfect 365-day holiday destination needs. What's more, Andermatt has gained a great deal of momentum in recent years, vigorously modernizing and extending its infrastructure.
Rooms & Suites
Guests at Andermatt's brand-new Radisson Blu Hotel Reussen, will be able to enjoy one of 244 rooms, suites and residences (ranging from 28 to 132 m2) features windows large enough to afford a virtually unlimited view of the breathtaking scenery in the distance – and the unique alpine village a little closer by.
The inviting interiors of the rooms, all furnished to give them a warm and comfortable, yet contemporary Swiss-chalet feel. And of course, they offer the full range of upscale amenities, including free high-speed wi-fi, 24-hour room service, LED TV, Nespresso machine and minibaror fridge.
An artful blend – Restaurant and Bar
Of course, the alpine atmosphere of the Radisson Blu Hotel Reussen extends to its restaurant and bar as well. Their design is perfectly in harmony with the hotel's unique combination of rustic, comfortable and contemporary styles. And the culinary concept is an enticing mix of modern and traditional, with a distinct focus on local and regional specialties.
At the 'Spun' restaurant, the chefs artfully blend the most aromatic herbs grown in the Andermatt area with market-fresh ingredients from the surrounding regions – Uri, Ticino, the Grisons and Valais – bringing together Swiss cuisine in a most delicious way. In the 'bärbar', you can enjoy a local craft beer or a blueberry pie – baked with berries picked around San Gottardo.
Meetings, Conferences & Events – one of the highest concert halls in the world
A thriving holiday destination that attracts high-class guests with its groundbreaking hospitality concepts, Andermatt is also quickly becoming a major location where people from all over the world meet to exchange and promote forward-looking ideas. These developments were taken well into account when the Radisson Blu Hotel Reussen was planned and built.
The comprehensive conference center boasts six function rooms and a state-of-the-art concert hall for audiences of up to 700. For events, such as workshops, conferences or ceremonies, four fully equipped meeting rooms and two boardrooms are available. The concert hall with 466m2 event space can be accessed by vehicles and individually set to your ideas. The experienced team of event organizers is always standing by to serve the needs.
UELA Spa
For your fitness and wellness needs, incidentally, you have come to the ideal place. Outside, you will find yourself right in the heart of the Andermatt Swiss Alps, a worldclass skiing destination. And inside, you can step into a world of calm and relaxation at the exclusive spa. The modern health and fitness concept encompasses a 25-metre swimming pool with a magnificent view of the mountains, two saunas, a vapor bath, and several therapy rooms offering treatments to suit your personal needs. The signature treatments are using locally grown herbs, the crystal water from the local mountains and teas with local herbs.
Location & Arrival
Andermatt is indeed 'off the beaten track'. Which means it is accessible only by a winding mountain road. On the other hand,this secluded village is located right at the heart of Switzerland, only 10 minutes from a major highway and is no more than 90 minutes away from Zurich and 120 minutes from Milan, both in summer and winter.
Activites
The wide variety of sports and activities available to you in Andermatt all year round include in winter, perfectly prepared slopes guarantee skiing and sledging fun and in summer, a vast network of hiking and cycling trails is waiting to be discovered. And you must have heard of the 18-hole Andermatt Golf Course. Or alpine tennis, rock climbing and mountainstream fishing. But did you know about the goat treks led by local guides, who will introduce you to the secret world of local herbs and quartz crystals? It all starts here, at the Radisson Blu!