ZURICH
Where business is excellent

Zurich is one of the most sustainable convention destinations in the world. An excellent transportation network, short distances, and a strong commitment to a worthwhile future: Zurich is the ideal place to host sustainable events.
Zurich is one of the most sustainable convention destinations in the world, ranking within the top 20 by the Global Destination Sustainability Index (GDS) 2022. Excursion that protect the climate and show social commitment, hotels with sustainability certification, short distances, and a highly efficient public transportation network: Zurich provides the perfect framework conditions for holding events with a positive impact for everyone.
From a regular convention hotel to a modern event hall, or from a tradition-steeped guild house to a terrace with a lake view, Zurich has venues for every event imaginable. Many of which take into account values such as environmental friendliness, economic efficiency, and fair working conditions.
Up on the hill with a breathtaking view over the city and the lake, the Sorell Hotel Zürichberg has sustainability in its DNA. Opened in 1900 by Zurich's visionary women association, it was commited to the welfare of women in the hospitality industry. To this day, the Sorell Hotel group adheres to social responsibility and other sustainable standards. Within walking distance to the Old Town and the main train station, the Kongresshaus Zürich offers space for events with up to 4500 guests. Built in 1939 and newly opened in 2021 after renovation the venue combines tradition and innovation. All events in this modern building at the lakeshore are held in a climate friendly manner. Water from Lake Zurich supplies 70 percent of the energy for the heat regulation, leftovers from regional and seasonal dishes are turned into biogas and the Tonhalle Orchestras in the same complex provides lasting memories.
Group experiences with impact
After an exhausting business meeting, Zurich has diverse and fun group activities to offer, all of which provide a climate-friendly experience. A challenge, where participants cook against food waste. Looking behind the scene of innovative startups, who fight against CO2 emissions or receiving new perspectives from the stories of socially disadvantaged people. Or team games with various challenging activities, all of them with newest electric powered vehicles, from twowheelers to top of the line e-cars.
What the future brings
New home to Zurich's hockey club ZSC opened in 2022 and is ready to host events for 12 to 12,000 people. The modern infrastructure allows individual solutions for every kind of event. The tradition steeped Hotel Florhof in Zurich's old town will reopen in 2024 as "Villa Florhof". The landmarked building will house a boutique hotel of the luxury brand Lalique. Plans include 15 rooms, a premium restaurant, terrace, bar, lounge and fumoir. The historic vaulted wine cellar will continue to form the foundation of the house. The relaunch of the Mandarin Oriental Savoy Zurich is planned for mid-2024. The tradition-steeped hotel with 80 rooms and various meeting and event spaces will shine in a new splendor, directly at famous Paradeplatz.
Zürich Tourism Convention Bureau
The Zürich Tourism Convention Bureau is the first point of contact for conventions in the city of Zürich and surrounding region, and is responsible for congress marketing for the destination Zurich both in Switzerland and abroad. As your local partner, the Zurich Tourism Convention Bureau will accompany you from the initial bidding stage right through to the implementation of your congress, meeting, or event. On doing so, our experienced team takes into account values such as environmental friendliness, economic efficiency, and fair working conditions.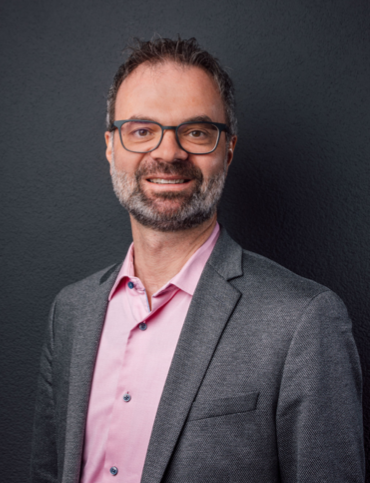 Zurich - A Premium Destination
Thomas Wüthrich
Director Zurich Tourismus
First of all, congratulations on assuming the role of Director of Zurich Tourism – we know it's been one year already; we wish you the best of success with your leadership and would like to know a little more about your plans for the future.
You took on the role of director of Zurich tourism in January 2021, pretty much in the middle of the pandemic, so what would you say was your reason for wanting to lead Zurich tourism during this difficult time? Also, what makes you particularly qualified for this role?
Thomas Wüthrich: The start was certainly special. Travelling was practically out of the question as there were travel restrictions everywhere due to the Covid pandemic. My start in this new position had also been postponed, so I used the opportunity to get familiar with the Zurich Tourism team via teams. Then, less than two months into my job, Putin started the war in Ukraine. Despite all the difficulties, however, I was really looking forward to working for Zürich Tourism. It is a highly exciting job and with my previous experience I can certainly contribute something to strengthen tourism in the holiday destina- tion.
Obviously, the pandemic had severe repercussions on the entire tourism and MICE sectors, but are there are learnings we can take away from this period moving forward? Could you, for example, use the 'down' time to regroup and plan in a less hectic moment?
Thomas Wüthrich: One important learning is that meetings and personal exchange remain important in post-Covid times. Therefore, there will still be meetings and congresses in the MICE sector. Smaller meetings, 1:1 meetings, will perhaps be held online more often in the future, but the length of travel time for business travellers could increase if they extend their stay for private purposes. This seems to be increasingly the case, and we can play a supporting role in influencing the local experience and on the quality of the respective event. Sustainability, for example, plays an important role here and is increasingly becoming an exclusion criterion. Because business tourism is very important in the city of Zurich, one of my first official acts was to strengthen the congress office team. In terms of personnel, as well as financially.
Now that we are moving ahead at full speed to reignite interest in travel, for e.g. to Zurich and attract more MICE events, what concrete steps have you taken to secure the future?
Thomas Wüthrich: MICE campaigns are indeed planned. We will show meeting planners the value of holding a meeting or congress in Zurich. The diversity on offer for a medium-sized city is tremendous. In the long term, we are focusing on a balanced business mix of corporate events and congresses to ensure high added value.
What motivated the move to link Zurich tourism with the Hallenstadion (Zurich indoor stadium) and with Messe Zurich to create the Arena Convention Expo? What synergies do you hope to achieve with this move?
Thomas Wüthrich: During the pandemic, events came to a virtual standstill and the financial challenges that arose are immense. Thanks to the above-mentioned cooperation, more and bigger events should be possible in the future. At ACE, the A stands for Arena, the C for Convention and the E for Expo, which perfectly sums up what the new collaboration has to offer: Infrastructure and capacities for congresses, corporate events and exhibitions of international size. Most of all, it will now be possible to organise congresses with more than 3,500 participants. With the previous capacities, more than half of all international congresses could not be held in Zurich. This is a great opportu- nity for Zurich as a location. We can already cover small congresses with up to 1500 participants. However, we still lack a congress centre for medium-sized congresses with 1500 to 3500 participants.
Finally, as a closing argument, what makes Zurich so special? Why should event and congress organisers consider this city versus other Swiss cities?
Thomas Wüthrich: As an innovation hub and home to two international and renowned universities, Zurich is primarily a location for many global companies such as Google, IBM and Disney Research. This makes the city on the Limmat river additionally attractive for congresses. Over and above that, the connections within Europe and Switzerland are unique, also thanks to the international airport, which is 10 minutes by public transport from the city centre and is one of the largest in Europe. In addition, Zurich offers everything that other international metropolises also offer for business events however, in a relatively compact space – this makes event organisation easier, and planners can save the costs for many and long transfers and invest instead in important networking events. Sustainable event organisation has almost become a "hygiene factor" and Zurich, located in the heart of Europe, can capitalise on its advantage here.