Valsana Hotel & Appartements
Oberseepromenade 2
CH-7050 Arosa
Phone +41 81 387 63 63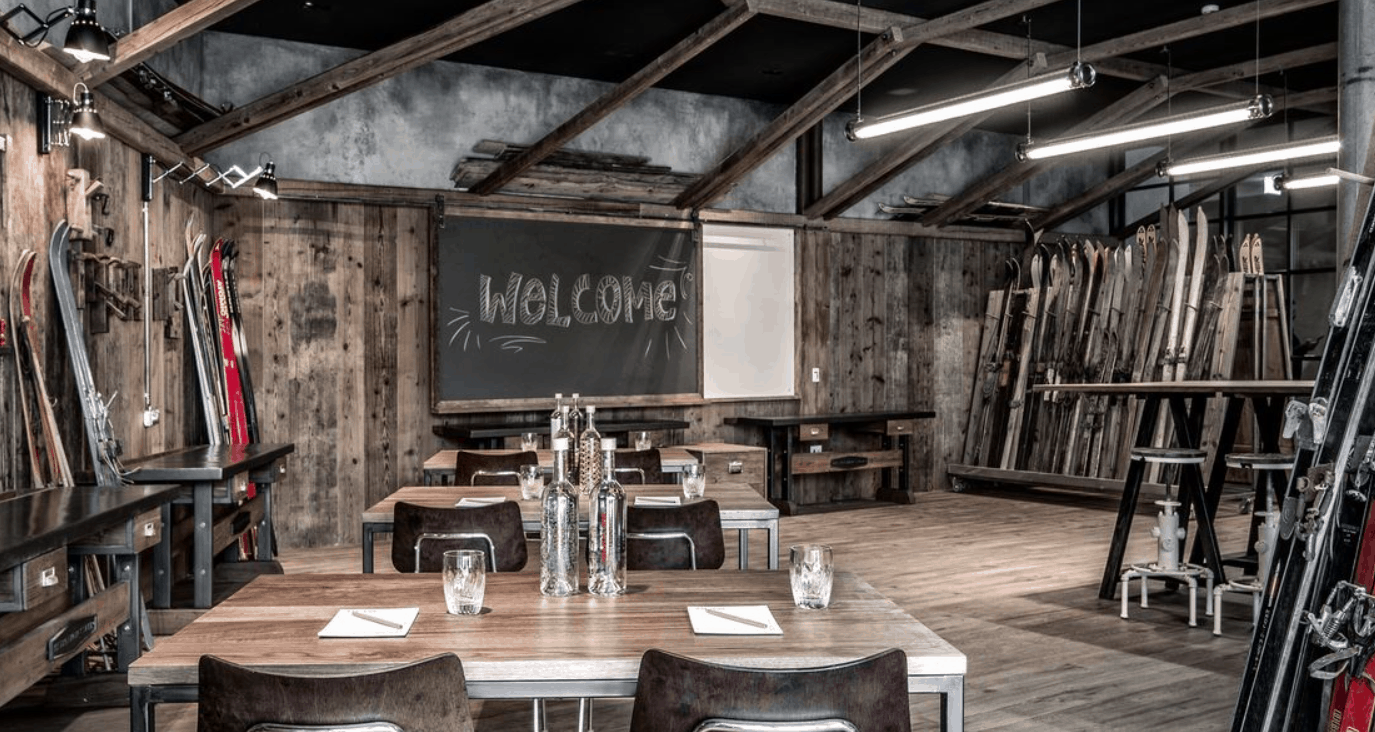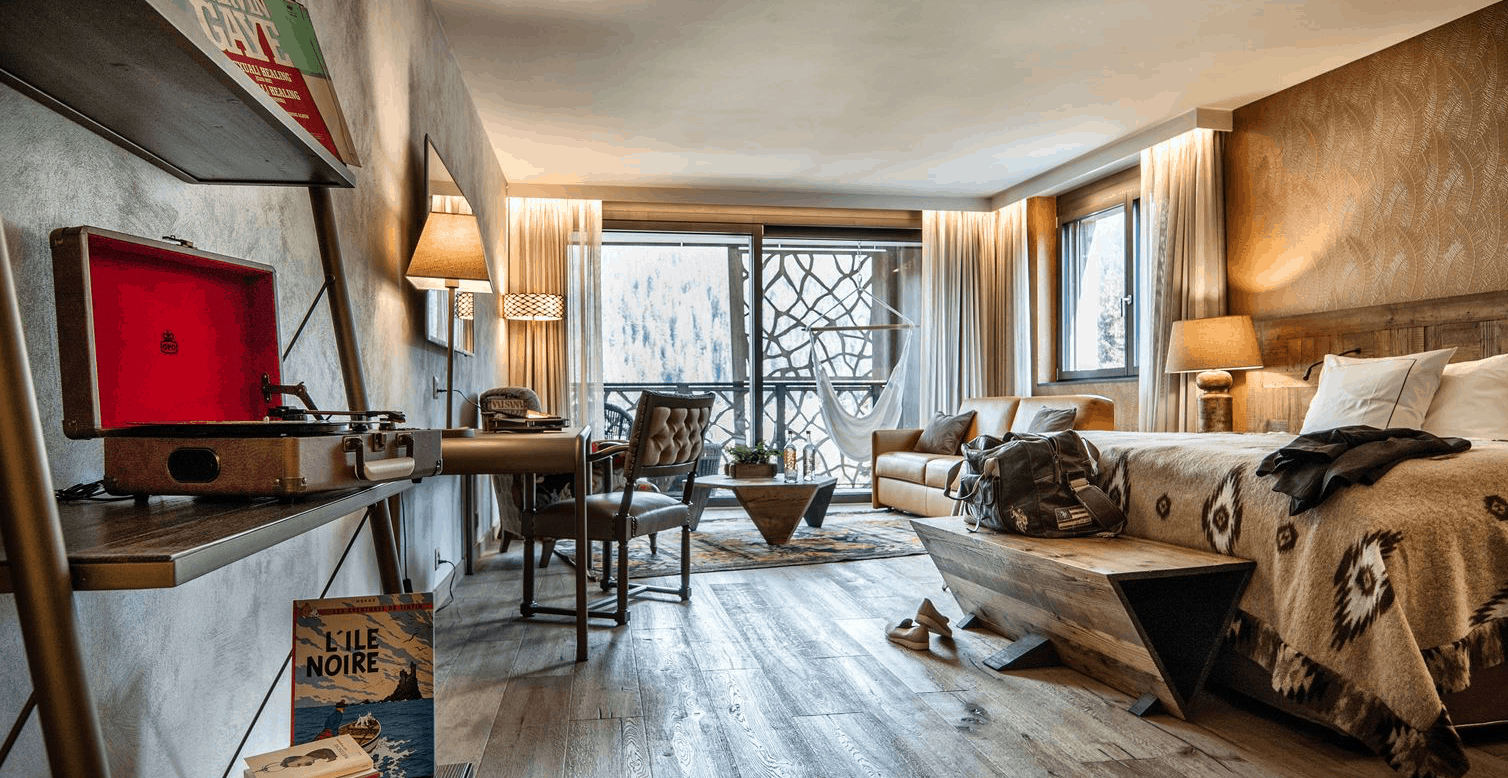 In search of inspiration - The Ideas Factory, which is based on a traditional ski shop, is the result of Arosa's great sporting history and our aim to create something innovative and unique.
Valsana offers you a coherent framework for meetings, workshops, conferences and seminars. An inspiring setting, ecological mattresses that allow a natural sleep experience, a sustainable diet based on regional products and our R1 sports club with its groundbreaking concept of yoga, fitness and personal training. We look forward to hearing from you and wish you a good time at Valsana Hotel & Appartements.
And for your bigger projects…
Opposite the Valsana lies the Kongresszentrum Arosa, which offers you infinite meeting space.
– Convention hall for up to 380 people
– Event hall for up to 1800 people
– Individually adaptable meeting rooms
– Multifunctional ice rink
Our sister property Tschuggen Grand Hotel, which is located only five minutes away, offers you additional convention space.
Demandingly creative
Arosa's stunning alpine landscape offers you the possibility to test or practise several sports, which make for successful team buildings both in summer and in winter.
– Paragliding
– Snow-shoe hikes
– Hot-air ballon rides
– Rowing on the Obersee
– Tree-climbing park
– Ice hockey and figure skating at the ice pavilion
– Fly-fishing on the Schwellisee
– Sledging
Are you looking for more ideas? We are happy to prepare a tailored programme according to your preferences.
Sleep tight
Beautifully simple – that's what our 40 rooms and nine apartments are. Designed for you to unwind: Elky ecological mattresses, FAIR- trade products, spacious balconies, hammock chairs, record players, mini bar, coffee machines, high-speed wifi, and always the stunning view of the Arosa mountains.
Seasonal and Energising
A sustainable cuisine that combines enjoyment and a contemporary diet is at the heart of our Restaurant Twist. We are pleased to offer you Restaurant Twist or the sun terrace for your exclusive event for up to 50 people. Please contact us.
Creating space for new ideas
Our partner R1 sports club offers you personal training in small groups that will raise your heartbeat and yoga sessions that will ease your mind. The ideal complement to your meeting. The more balanced you are, the better you perform throughout your work day. We show you how managing your physical energy enables you to succeed in highly demanding environments and allows you to explore your personal boundaries. Ask for our work- shops and seminars in R1 business solutions.
After work
Our wellness area featuring 800 square meters is at your disposal for a small time-out and includes a pool with stunning views of the Arosa mountains, a fully-equipped gym, a panoramic room for yoga and training sessions, and a massage and beauty area. If you prefer to raise your adrenaline level, our personal coach is at your disposal for adventurous mountain tours.
Charmingly sustainable
When we rebuilt the Valsana Hotel & Appartements, our focus was on sustainable materials, Swiss products, and an innovative energy concept. Our integrated ice battery in combination with reuse of waste heat means we can reduce CO2 emissions to a minimum.
We are happy for you to arrive by train and are pleased to offer you a complimentary shuttle from Arosa railway. For your individual arrival by car, underground parking and charging stations for your electric car are at your disposal.