GENEVA, Workwide City
Expert in expertise. Made of Multiplicity. Perfectly Swiss.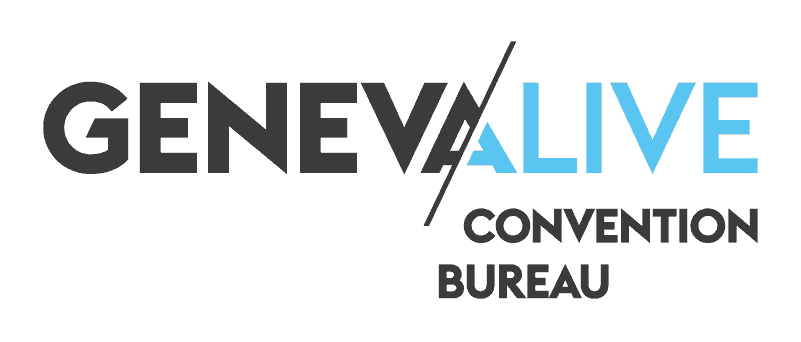 Welcome to downtown Europe, welcome to Geneva.
Geneva offers the perfect destination for any kind of event in a multitude of ways: expertise, accessibility, and Swiss professionalism go hand in hand with a powerful international network.
Geneva, the "Capital of Peace", offers you top-quality congress infrastructure and a high level of expertise in several domains such as academic, medical, finance or innovation. The city is also home to 41 international organisations, including the United Nations and 750 NGOs ensuring you a close connection with them. Every day, we are hosting the world and major international event organisers trust our expertise & know-how.
Your delegates will easily access Geneva's airport with its 140 direct flights from all round the globe. Using our efficient public transport system, free of charge, they will reach the city centre in just 7 minutes. And discover that we speak perfect worldish in Geneva; with 190 nationalities living here, the city is genuinely international. They will feel at ease, taking advantage of the beautiful natural environment, the local 'art de vivre' and our culture. Do you need more to guarantee a high level of participation?
Sustainability, stability, punctuality and Swiss value for your money are your assets for a successful event: with predictable budgets – and the lowest VAT in Europe (7.7%), you can expect the expected in Geneva.
Geneva Convention Bureau
We have the keys of Geneva thanks to our outstanding local network: venues, hotels, authorities, academic, scientific and industrial worlds. Based on our long-standing experience, we assist a large number of international associations, corporate and event agencies in setting up their events throughout the year. Whether you are looking to find adequate venues, accommodate your delegates, make the right connections or deal with formalities, we will happily open you the doors of Geneva.
Geneva nurtures a growing number of high value competence centres:
Biotech and medtech: A growing, dynamic and innovative life science community is highly active in  the region
Responsible economy: Geneva is the future Silicon Valley of the responsible economy
Blockchain: Geneva is a blockchain hub and a pioneer in the field of public support for initial coin offerings (ICOs)
Cleantech: Switzerland leads the way in sustainable energy
Banking and finance: Geneva is the global capital of private banking
Commodity trading and trade finance: 40% of all international commodity trading occurs in the Geneva area
Microtechnologies: The technical know-how has evolved from Switzerland's long tradition of producing high-precision machinery
Information and communication technologies: Driven by the need for secure, efficient ICT solutions for the many organisations based in Geneva
Flavors and fragrances: Geneva is the world leader
Luxury goods and watchmaking: Continual innovation keeps the watchmaking industry at the top of its game
Didier Allaz shares his vision for the future
Didier Allaz
Director Convention Bureau
Congratulations on your new position as Director of the Geneva Convention Bureau a year ago. You will be taking over from Ms Lötcher who was in charge for 10 years and we have read that you will continue to implement the strategy developed by your predecessor. Can you explain this strategy to us and tell us also if and what changes you would like to make of your own.
Didier Allaz: Thank you. Taking over from Anja is before all an honor… and a challenge too. Anja started from scratch and worked intensively to enhance our ranking amongst the top convention bureaus in Europe. I will pursue this goal with the same dynamic, aiming to bring the Bureau to an even higher position, focusing on clients' realities and building a much stronger local 'dream team', with all Geneva's key stakeholders.
You bring a wealth of professional experience in the fi eld of tourism to this position and your main goal will be to further reinforce the Geneva Convention Bureau's activities at both national and international level.
How do you propose to do that?
Didier Allaz: I believe that a modern convention bureau must not only respond to the client's needs and expectations, we need to understand what wakes them up at night ! And also consider fully our partners, including the authorities. Getting closer to our clients, focusing on the outstanding benefi ts that Geneva has to off er them. Unifying the diff erent stakeholders is the other challenge; understanding them
too is crucial. Educating. Sharing. I see our role as the egg yolk in a mayonnaise…. Try to stir all ingredients without, and see the result. I am taking over this position from with my 'client's eyes' vision; I had the privilege to manage and implement city-wide events @UEFA. I understand the impacts; the needs; the challenges. From all sides. With this background together with an open communication, I believe we can move mountains!
Can you elaborate on some of the values you hold dear and what those mean in the context of consolidating the position of the Geneva Convention Bureau and also growing the business.
Didier Allaz: I believe in passion for what we do and what we off er; I believe in transparency, open communication and professionalism. Moreover, I believe that the best reward is always the clients' smile. Today, competition is tougher; new destinations are popping-up, clients being more demanding, new challenges like sustainability, compliance are rising etc. It is clear: the 'cake' is not bigger, and we are more to share it. In other words, we need to be better to continue to grow and be successful. My vision is clearly focused on one target: our clients ! Bringing them new solutions, supporting them in their daily challenges, making their life easier…. Geneva Convention Bureau is part of their solution!
We understand that Swissness is an important aspect of the attractiveness of the GCB. Why is that exactly? What makes Switzerland especially attractive as a convention country and why Geneva in particular?
Didier Allaz: We are perfectly Swiss ! We off er a timeless stability (economy, politics) which is not to be proven. Punctuality, precision, reliability: in Switzerland, it simply works. And Geneva is off ering not only the largest structure in terms of convention organization in Switzerland; it mostly off ers a strong expertise in key areas such as medical, scientifi c or research. We are perfectly 'worldly' thanks to our international culture, being the home of International Organisations (UNO, WHO, CERN etc.) and numerous NGOs or multinational companies. Our purely Geneva 'art de vivre' is unique, a mix between the 'southern' way of living, and the structured 'northern' way when it comes to deliver. All of this taking place in a jewel between lake and mountains. What more do you need ?